Many people receive conflicting job guidance from their parents and mentors as they grow up. Most individuals have heard the advice to pursue their passions and aspirations from an early age, such as an audio engineering diploma, which is beneficial. They might start to hear more emphasis on whether a desire can lead to well-paying employment as you get older, though.
Understandably, many people trying to choose a career are perplexed by these two feelings because they appear to oppose one another. The good news is that you can do both if you want to work as an audio engineer. You can pursue a diploma combining a profitable, secure job path and the freedom to pursue your passions.
Why become an audio engineer?
A studio session's recording process heavily depends on an audio engineer's efforts. Their work encompasses all facets of sound recording, whether a musical performance, voiceover, or sound effects. The audio engineer is responsible for setting up and using their equipment to control how sound is recorded. This calls for a profound technical understanding of how each recording tool is employed to achieve the best possible sound for each voice or musical instrument.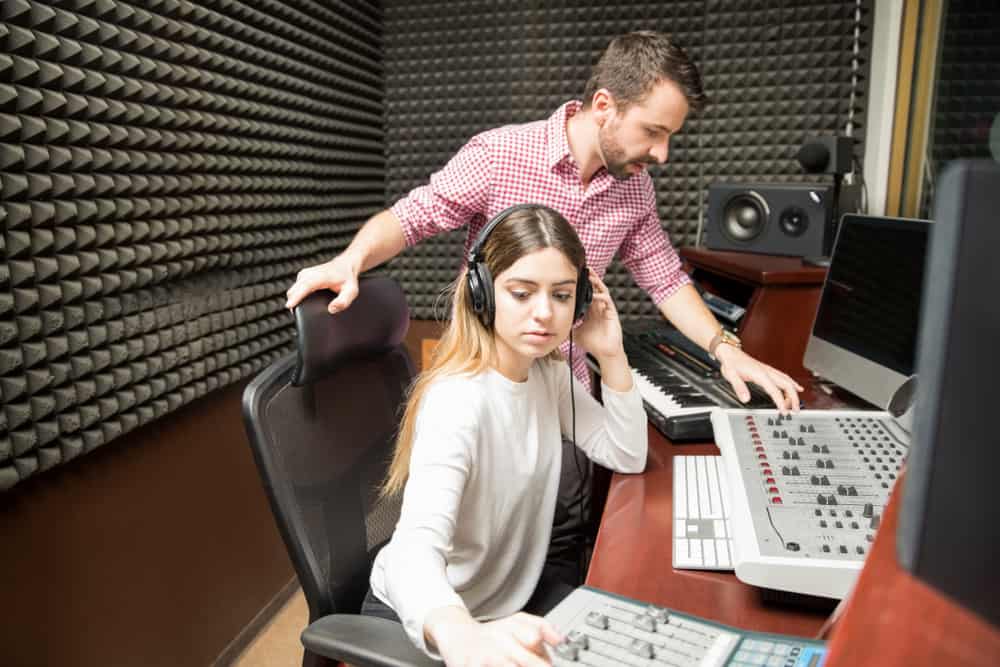 The audio engineer makes several technical choices and uses industry practices to create a clear, professional-level recording. It demands a high level of skill and expertise to know how to respond with the appropriate audio modification in each particular studio scenario.
Is audio engineering a good profession?
Someone successful in landing a job in audio engineering will likely have a successful career. There are many unique advantages and numerous perks to this field of work.
Trained audio engineers are always in demand. The need for qualified individuals is constant across a range of initiatives. As long as you know where to look and are willing to maintain flexibility, finding a job in this area is straightforward. The prospects will only get more significant as technology advances and enhance the creation and distribution of entertainment.
Once your interests are stoked by the music you're producing, starting a spiral of financial and professional success is easy while honing your skills. With every job, you take that increases your experience and encourages you to increase your technical proficiency, your potential for income increases.
As you work in this field, your opportunities will increase quickly. The more you demonstrate your skills to potential employers and colleagues in the field, the more likely you will be hired for high-level positions. The more diligently you work at it, the more benefits you will receive. You can advance up the professional ladder in this industry by building on the education and experience you gain. No matter what degree of expertise or experience you begin with, you can reach the very top with time and work.